Reading Time:
5
minutes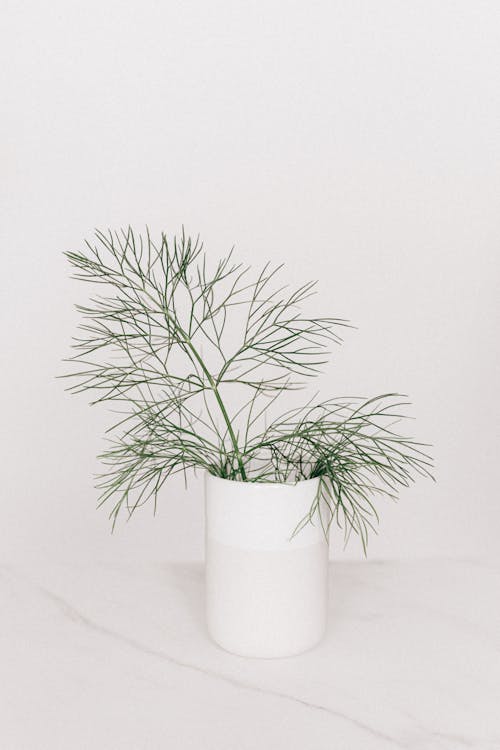 Meaning
Small wins can only be wins depending on the meaning attached to them. It has to be connected to something bigger that'll eventually move the needle. It's optimizing for system thinking. The key to motivating performance is supporting progress in meaningful work. Making headway boosts your productive life but only if the work matters to you.
In 1983, Steve Jobs was trying to entice John Sculley to leave a wildly successful career at PepsiCo to become Apple's new CEO. Jobs reportedly asked him, "Do you want to spend the rest of your life selling sugared water or do you want a chance to change the world?" In making his pitch, Jobs leveraged a potent psychological force: the deep-seated human desire to do meaningful work.
It doesn't have to as huge as creating handheld personal computers. It can be small but significant. Create high-quality value through your product or service.
The Progress Principle
the progress principle: Of all the things that can boost emotions, motivation, and perceptions during a workday, the single most important is making progress in meaningful work. And the more frequently people experience that sense of progress, the more likely they are to be creatively productive in the long run. Whether they are trying to solve a major scientific mystery or simply produce a high-quality product or service, everyday progress—even a small win-makes all the difference in how they feel and perform. – Teresa M. Amabile and Steven J. Kramer
Teresa and Steven conducted a study with 238 people from seven different companies, where individuals were asked to fill an end-of-day survey about their mood, emotions, and motivation levels. And when they compared their research participants' best and worst days (based on their overall mood, specific emotions, and motivation levels), they found that the most common event triggering a "best day" was any progress in the work by the individual or the team.
Because work-life has such a potent effect on creativity and productivity, and because small but consistent steps forward can accumulate into excellent execution, progress events that often go unnoticed are critical to your overall performance.
Many of the progress events the research participants reported represented only minor steps forward. Yet they often evoked outsize positive reactions. Consider this diary entry from a programmer in a high-tech company, which was accompanied by very positive self-ratings of her emotions, motivations, and perceptions that day: "I figured out why something was not working correctly. I felt relieved and happy because this was a minor milestone for me."
Inner work life drives performance; in turn, good performance, which depends on consistent progress, enhances inner work life. This is the progress loop; it reveals the potential for self-reinforcing benefits. You're creating positive feedback loops.
Results
Positive Emotions: on days when they made progress, the participants reported more positive emotions. They not only were in a more upbeat mood in general but also expressed more joy, warmth, and pride. This is exactly how I feel when I've had a productive day, especially a well assessed one. ( I'll talk about this more later in the article)
Motivations: On progress days, people were more intrinsically motivated—by the interest in and enjoyment of the work itself. Apparently, setbacks can lead a person to feel generally apathetic and disinclined to do the work at all. I feel so indifferent to my work after what I think is a setback. This is why it's important to optimize for small wins and progress. There'll always be setbacks but little wins produce tendencies to be able to lean into anything challenging over any duration.
Perceptions: On progress days, people perceived significantly more positive challenges in their work. People in a growth mindset don't just seek challenge, they thrive on it. The bigger the challenge, the more they stretch. Celebrating small wins is essential to the growth mindset. It will get you back into a growth mindset, so you can focus on these progressive steps rather than the completion of the goal.
Leveraging Your Internal Reward System
It's learning how to leverage reward and punishment to push through certain seasons and situations. We have to become very good at attaching rewards to certain behaviours in a subjective way which is common in the high performer community.
When you're at BUD/S, it's the small victories that matter. Let's say you made it through a two and a half-hour long PT session. You throw that log down, get together with your class, and go run a mile to dinner. That's a small victory. It feels good. You sit down, have a nice meal, and feel like everything's great. Then as soon as dinner is done, the instructors see you and say, "Go get wet and sandy." They torture you again and you're back down into the muck. BUD/S is a constant cycle of peaks and valleys. Even your brightest moments are constantly transformed into bad ones. When you finish Hell Week you feel like you're on top of the world until you realize you still have nearly a year of training left to go. But you've got to be able to accept these peaks and valleys, these small victories, and recognize that, yes, so many things are bad but they do have a start and an end.- James, a NAVY Seal
It's about attaching your sense of reward to making action steps that are generally in the right direction. The more you can reward the effort process the better off you are at building these neuro-circuits and tendencies that'll help you lean into anything challenging over any duration. And this is where dopamine comes in. Dopamine can suppress those sensations of wanting to quit. Your aim is to keep the nor-adrenaline right below the "quit reflex" and continually push it down with self-rewards. Dopamine pushes down our levels of nor-adrenaline and raises our threshold for quitting.
Dopamine is a neurochemical in the brain in which the reward system operates. It thrives on its repeated release and strengthens neural pathways to make us want to repeat that behavior. So you want to optimize your reward system in a productive way.
The best strategy is to design some ways to reward yourself in the process. Sometimes, the reward is intrinsic: you genuinely enjoy what you're working on. But sometimes, you need to create extrinsic rewards.
"When you hit a milestone, you need to reward yourself mentally… you eat an elephant one bite at a time but you reward each bite… each bite has got you on the path." – Andrew Huberman
You need to set small wins and smaller milestones and feel good about hitting those smaller things. Instead of thinking about writing an essay, think about writing 100 words. Instead of focusing on completing a book, focus on reading 20 pages. Move the horizon to something you can complete and reward that.
Practical Steps
When you hit each self-designated milestone, pause for a moment and tell yourself I'm heading in the right direction. You can also use extrinsic rewards- going out for a night out, ordering extravagant food or binge that television series you've been wanting to.
I recommend doing this on a consistent basis, the two other tools I make use of are:
A Daily Habit Tracker – This is the best way to assess your day. Habits are tiny actions we take that compound to the fruition of our big goals. They help us focus on the systems that lead us to the goal rather than focusing on the overwhelming goal we have to accomplish. My small wins on my habit tracker change from time to time but right now they are:
Spending Time In The Secret Place With God
Reading 20 pages of a book
Reading 3 topics a day towards my university exams
Working out for at least 30 minutes
Reading 2 articles a day to encourage continuous content consumption
Tiwa's Monthly Wins Tracker -It's a good way to learn to celebrate your accomplishments all year round. The reflection each month will help your focus on progress instead of goal completion.
A Daily To-Do List – the joy of crossing off a task is a dopamine hit you can get daily. I use The Pre-Performance Blueprint I designed. You can have access to it when you input your email below.