Reading Time:
10
minutes
This year broke me in so many ways but I'm extremely grateful because I'm alive. I learned and unlearned so many things about myself and the world. But I'm so happy with the person that I became in a year that tried to bury me But I'm still popping. Period.
A Lil summary- if you'd like to skip around
2020 Expectations – a review of my goals
I just went through the random goals I brain dumped into my journal at the start of the year and to my actual amazement, I accomplished a number of them. I've not looked at my goals for this year because of circumstances and the fact that I started to focus more on system thinking this year.
I think my goals for this year were mostly academically based not so much on paper but mentally. School has always been the main thing for me but this new environment tried to frustrate that out of me. Even when the university is not on strike, it's the worst environment when it comes to actual learning, developing interest, and developing relationships with like-minded people. So I guess this academic year was one I just wanted to get through it like the others but this strike taught me to want more for myself.
I wanted 2020 to be the year I pursued my other interests deeply instead of doing school only. I wrote down some of the interests I wanted to pursue outside of school, I wasn't able to do a few but I'm proud of what I could do. I don't know if I would have been able to do all this if I was in school especially with the mindset I had. Maybe this lock-down showed me the importance of my other interests outside of school and how vital it is for me to have a balance.
"Half of me is filled with bursting words and half of me is painfully shy. I crave solitude yet also crave people. I want to pour life and love into everything yet also nurture my self-care and go gently. I want to live within the rush of primal, intuitive decision, yet also wish to sit and contemplate. This is the messiness of life – that we all carry multitudes, so must sit with the shifts. We are complicated creatures, and ultimately, the balance comes from this understanding. Be water. Flowing, flexible and soft. Subtly powerful and open. Wild and serene. Able to accept all changes, yet still led by the pull of steady tides. It is enough." ― Victoria Erickson
Reflections and Lessons
Stillness – this has been the reoccurring thought this year. I was forced to be present in each moment this year instead of the continuous hustle and bustle of school. I stayed till I figured out what I had to do. I stayed until I knew the right decision and I stayed just for the sake of it. Sometimes you have to stay long enough to come to certain realizations or lessons that are integral to who you'll become. I learned how to stay in discomfort and uncertainty without wallowing in it. I felt everything. I didn't want to stay but had to come to an agreement with it. I had to stop living in hope of the hypothetical future, I learned how to be still despite external circumstances. To be Still In Peace, Happiness, and Purpose.
Operating from a Position of Rest – I practiced three things pertaining to this year.
I lived moment to moment or I tried to anyway. I tried not to worry about anything but do what God tells me to do.
I started my day from a place of rest. Instead of worrying about what I didn't do when I lay to rest. I see going to bed as the start of my day.
Taking a rest every week. Prioritizing rest this year did a lot for me. I learned to be okay with just being there and not always working towards something. That I'm still worthy by just being.
High Agency – this year tied my hands. But I chose not to take any of that. I focused on what I could control. Putting heavy emphasis on what I can do. "When you're told that something is impossible, is that the end of the conversation, or does that start a second dialogue in your mind, how to get around whoever it is that's just told you that you can't do something?" – Eric Weinstein. How can I get myself out of this situation? I explored every arena. And I actually found a way out, it's still in the process but I would have never been aware of that way out if I actually believed my hands where tied.
Self-Reliance– my self-awareness went through the roof this year. Along with assessing friendships I wanted to depend a lot more on my self this year. I had this habit of relying on other people's choices and decisions. I decided to take on my life by myself this year and set appropriate boundaries.
Self Discovery – I loved going through my journey of self-discovery this year. Being in a lock-down 1 made it almost compulsory but I chose to be intentional about it. I can't pinpoint the exact steps that I took but I know spending time with God and Journalling had the greatest impact.
Milestones ( things to celebrate)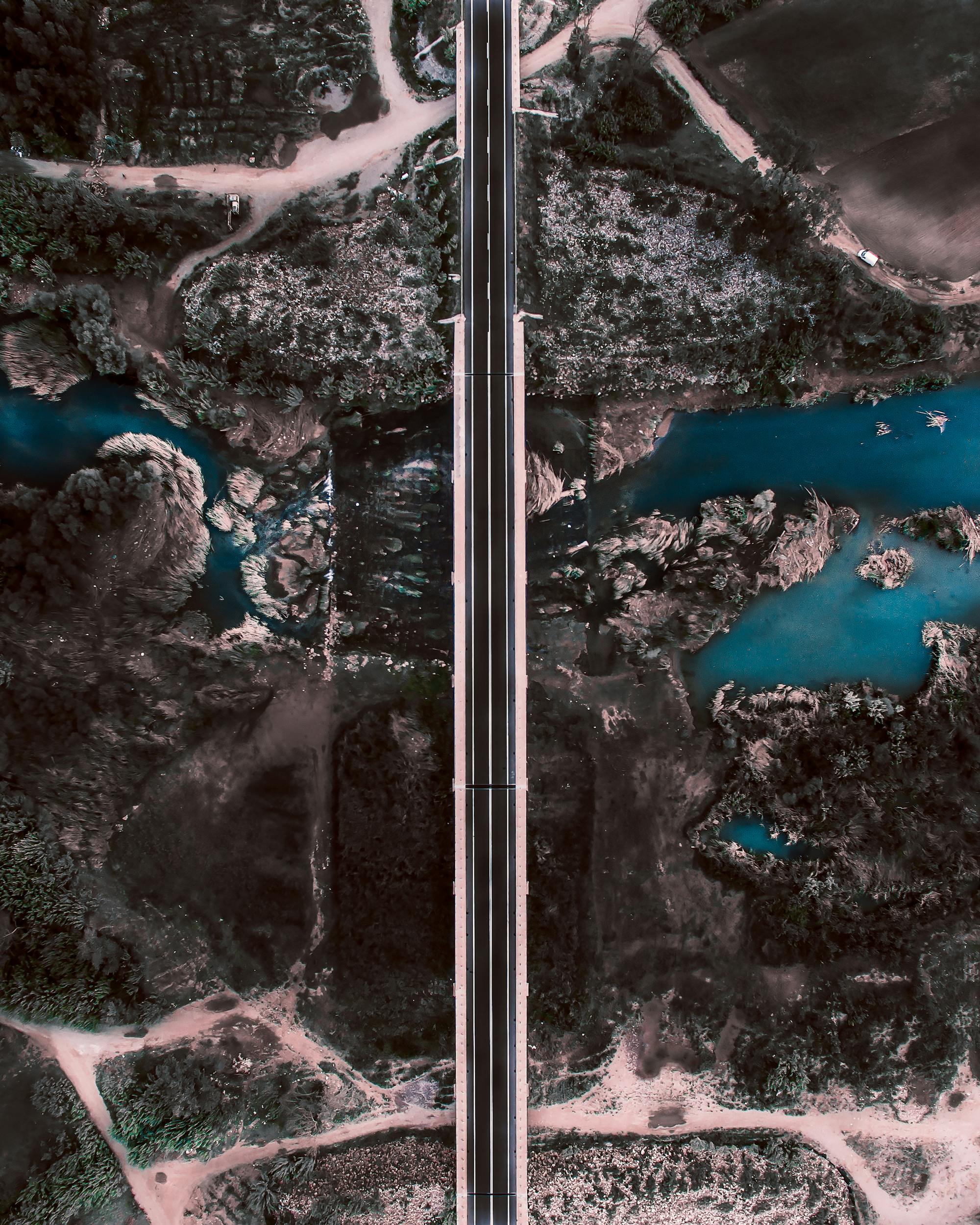 Mental Graffiti and Writing– this was the most unexpected thing this year. And I'm most grateful that it came as a result of thoughtful deliberation and guidance. During this strike, there was a lot of pressure on students to do something with the time but I'm glad the blog happened despite that and not because of it. It took me a long time to figure out the kind of writing that was best for me. I'm excited to be building something intentionally and consistently brick by brick. Doing research for my blog was a little overwhelming and complicated but I'm glad I found the right industry for me especially with the information overload online. I've written 15 articles and I'm excited to explore this new industry, what I can contribute, and how I can continue to be me through all of it. Combined they hold more than 10,000 words and have received more than 800 page views. My favorite articles of the year were Mental Independence, The Influence of Our Social Environment, and What If The Fight is All We Are.
Healing and Journalling: I really got into intentional care of my mental and emotional well being this year. It all started with a 30-day Journal Prompt on Self-Discovery. I implemented consistent journalling and it changed everything for me. From discovering the past hurts that I needed to let go to genuine clarity on my life and purpose. Click here to learn more about how it helped me and how it can help you.
Christianity and Relationship with God: I can actually say I got deeper with God this year. I really got to know the Holy Spirit as a comforter and a helper. I heard from God this year a lot more than before. He told me to do certain things and I enjoyed the peace and joy that comes with just obeying him. I deconstructed my religion and was led to the truth by the Holy Spirit. And I'm grateful for believers and communities I found that has helped in my faith.
Friendships and Relationships: So friendships have always been complicated for me and I've felt unlucky in that area but I'm at a stage where I want to create genuine friendships with like-minded people. This year has been one of understanding the true meaning of friendships and the kind of relationship I want after major self-discovery and reflection. I'm thankful for the close friendships I've built, the ones I let go and the ones to come.
Fitness: I can't believe I'm saying this but working out consistently was one of the highlights of my year. I remember priding myself on being lazy, not working out, and not "needing" to. But thank God for growth. As most people do I started working out to get a desired shape and lose some weight but it progressed to something more. A kind of meditation, to control my uncontrolled thinking. Right now, I am trying to see how far my body can go incorporating strength training to build endurance.
The Hope Project– Serve. That was a resounding instruction for me this year. This was much harder during the pandemic but I continued to search for an outlet for generosity and selflessness especially. I find that the best way to lessen the effect of suffering is to bring your focus on something other than yourself. The Hope Project is an organization that raises money to cater to the lives of single mothers. We're a team of seven led by my friend who had the idea. And I have to say my favorite part is following someone else's vision. The person following is never in control, which she knows full well and which is exactly why she does it.- Sara Guen
Our vision is to restore hope to single mothers through sustainable development and empowerment ot their independence. Our aim was to raise N500,000 or E1000 to supply trade capital. We were able to raise the money in two weeks.
Science and Education– you can only grow in love with something if you continue to deeply learn about it. I broke out of the constraints of syllabus knowledge, this year. I went deep into why I actually like science and why I was doing it. I got to dive deeper than the outdated information taught at my university. This opportunity came as a result of the release of the workload because of the strike. The ASUU strike, 2 the actual bane of my existence this year. Although it was the utmost sadness for me, it taught me a few things about myself:
How badly my environment influenced me which was an inspiration for this article
How much I was accepting less for myself
I explored different sides of the biological science this year, found some science communities and resources.
Learning and Knowledge: I developed a student mindset. It was amazing to be in the mind space of a learner and develop the habits. With so much misinformation and information overload out there, I'm glad I found this corner of the internet. 2019 has been acquiring tools for better thinking that I can apply. One of my accomplishments this year is completing two online courses on STEM. I've been inspired by the complexity of interdisciplinary work and I'm excited to use this knowledge towards building projects next year. This year I took every opportunity to learn more and let my curiosity lead. I listened to multiple podcasts, read 15 books, and read some long-form essays. I think next year I'd go deeper and start taking courses on STEM-related fields.
Hobbies: I like doing things just for the fun of it and I don't mean passive activities. This year I did activities that required actual brainpower and acquiring a skill. I started learning a new language, collaging, and an Insta Board of random things I like. It's been good to focus on something that has no real repercussion if I fail.
Communities: they have been a safe haven this year. With almost everyone being in lockdown, it led to the development of more online communities. I'm grateful for those in particular. ACAWOMANHOOD a safe space to improve mental and emotional well-being. Light Ldn, my online church during this pandemic. They've helped me grow spiritually. Women Make, a hub of creativity and collaboration on the internet. Indie Hackers where I see other individuals building from scratch just like I am. I've also been introduced to the unique parts of Twitter- Intellectual Twitter. Money Twitter and Venture Capital Twitter.
END SARS Movement: this movement started by Nigerian Youths was unexpected. Who thought we'd ever stand up to the government? It was impromptu but it became well organized from the Feminist Coalition to the allocation of monies to a helpline to an online newspaper. It sparked something in youths and citizens that we'll continue to see.
Rest In Peace to the victims of the Lekki Massacre. We'll never forget. 20/10/20
Moments
Favorite Song: Peng Black Girls by Enny ft Jorja Smith
Favorite Album: Maverick City Vol. 3 Part 1 by Maverick City Music
Favorite Series: Succession and The Good Doctor
Favorite Essay: You and Your Research by Richard Hamming and The Multidisciplinary Approach to Thinking by Peter Kaufman
Favorite Book: The Almanack of Naval Ravikant by Eric Jorgenson and Man's Search for Meaning by Viktor Frankl
Favorite Quote: "Meaning is not something you stumble across, like the answer to a riddle or the prize in a treasure hunt. Meaning is something you build into your life. You build it out of your own past, out of your affections and loyalties, out of the experience of humankind as it is passed on to you, out of your own talent and understanding, out of the things you believe in, out of the things and people you love, out of the values for which you are willing to sacrifice something. The ingredients are there. You are the only one who can put them together into that unique pattern that will be your life. Let it be a life that has dignity and meaning for you. If it does, then the particular balance of success or failure is of less account."_- John Gradner
Favorite Podcast: North Star Podcast by David Perell
2021 Vibes
Next year, I want to do interesting things.
This year was a lot of waiting and being still. Next year I want to everything God has for me and fulfill the desires I want for me. I want to start fun and interesting projects. Do work that feels like play. I want to be immersed in genuine communities and friendships. I want to laugh hard and cry and be utterly vulnerable to people. I want to start playing long term games with long term people.
The Three Core Focuses for 2021
A Change of Place
Embracing Mystery and Revelation
Scaling this online space
Three words of 2021 (idea gotten from Juvoni Beckford)
If you're interested in conducting your own annual review, here are a few templates you can choose from. (got most of these from Khe Hy)
Thank you for reading to the end. If you want to discuss any of the ideas I mention you can DM me on Twitter.